We believe social changes start with each citizen's individual gestures and Madrona Advogados wants to be a part of it.

About Instituto do Tênis
Founded by Jorge Paulo Lemann and Nelson Aerts, the institute was born with the goal to put Brazil back among the countries with the best tennis players in the world. With a training center of excellence, the entity believes that the country can better explore the potential of their athletes in this sport and invests in young talent to form athletes able to be in the select group of top tennis players in the world.
With a performance model based in the business world, in which goals and clear objectives are demanded and pursued, Instituto do Tênis encourages challenge, develops technical capacity and fuels the athletes' dreams of achievement and victory.
To know more about Instituto do Tênis: http://www.institutotenis.org.br/

About TUCCA
Throughout 18 years, the entity has assisted over 2,000 patients, with cure rates approaching 80%, which is up to 60% above the Brazilian average, equaled only by Europe and the U.S.
It was founded in 1998 by pediatric oncologist Dr. Sidnei Epelman, and his wife, psychoanalyst Dr. Claudia Epelman, and patients' parents and friends, to try to obtain resources for underprivileged children and teenagers with cancer.   TUCCA's main goal is ensure the right to a treatment with the best chances of cure, while maintaining quality of life.
Besides offering cancer treatment to children and adolescents, TUCCA offers different approaches relating to themes surrounding patients and the disease, from pharmaceutical research to the return of the patients to their school and social circles..
In 2001, TUCCA collaborated with Hospital Santa Marcelina, in Itaquera, in the only Pediatric Oncology center in the east neighborhoods in São Paulo, one of the most underserved areas in the city, with over 5 million people, serving nine neighboring cities. Together, they work in the diagnosis, treatment and rehabilitation of hundreds of children and adolescents with cancer and also in research and professional training.
To get to know more about the organization and their wonderful work, please visit: http://www.tucca.org.br/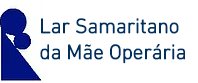 About Lar Samaritano
For 40 years, Lar Samaritano has been caring for children during the day, at no cost for those that cannot afford daycare while they are at work to support their families.
The organization's goal is to offer underserved children conditions to foster their development, through a complementary educational program designed to help them build up the pre-requisites necessary for alphabetization readiness, in kindergarten. Additionally, free of charge, it offers the children with nutritious meals, clothing, medicine, uniforms and toys, all important for their social development.
Read more about Lar Samaritano at: https://www.larsamaritano.org.br